Were you looking for my pics and videos? Click here: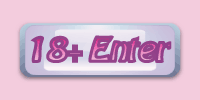 4/02/08: Posted a new article today. And there are some other articles that I forgot to announce! Anyway, there's a whole section now on makeup for you to look at : )
11/10/07: Posted a new article today. Part 3 of making your own breasts. This section deals with making real silicone shells, and a great compound to fill with that won't leak.
10/05/07: Posted a new article today. Eventually this will turn into a multipart reference on creating breasts. For now, learn everything you never knew about stuffing.
09/23/07: Added pictures to the clothes section. I've got a few more to do still, but thought I'd post what I have so far.
09/17/07: Posted my first article today, all about shopping. Primarily focuses on clothing. Find it in the articles section : )
09/16/07: Well, I redesigned the rest of the site, so it's about time I redesigned the Resources section as well. Hopefully this time I will actually finish writing the "premanent" parts of this section. I'm going to try keeping a regularly updated "Articles" section as well . . . a sort of blog about my CD life. Here's hoping that I've turned over a new leaf and will be able to keep up on this area!
03/18/07: Sorry I've been neglecting this area a bit, but it took some work to get the members section up and running again. And without that section, I wouldn't be able to afford to keep this area up. But don't worry, I've got more info and news on the way!
01/02/07: Ok, so after almost 6 months of the site being completely offline, I'm finally back up and running again. Good way to start the new year I guess. Still working on getting everything back together, but it's a start! :)
03/19/06: Wow, I've been slacking on my site lately, sorry all. Work (real life) has been crazy, and I just bought a house as well, so I've got a bit of an excuse. But hopefully now that things are settling down I'll be able to do some more work on the site. See, even crossdressers have normal lives too! One of the biggest challenges actually, is balancing two lives . . .
10/25/05: Well, maybe longer than a couple weeks to get the content up . . . I'm still working on it though, I promise! I posted a lot of new stuff under the Clothes section, but it's not finished yet.
09/04/05: Finally got the resources area organized. I will be filling in the content over the next couple weeks!